Stuffed Bell Pepper Casserole
Stuffed Bell Pepper was originally published on The Produce Moms®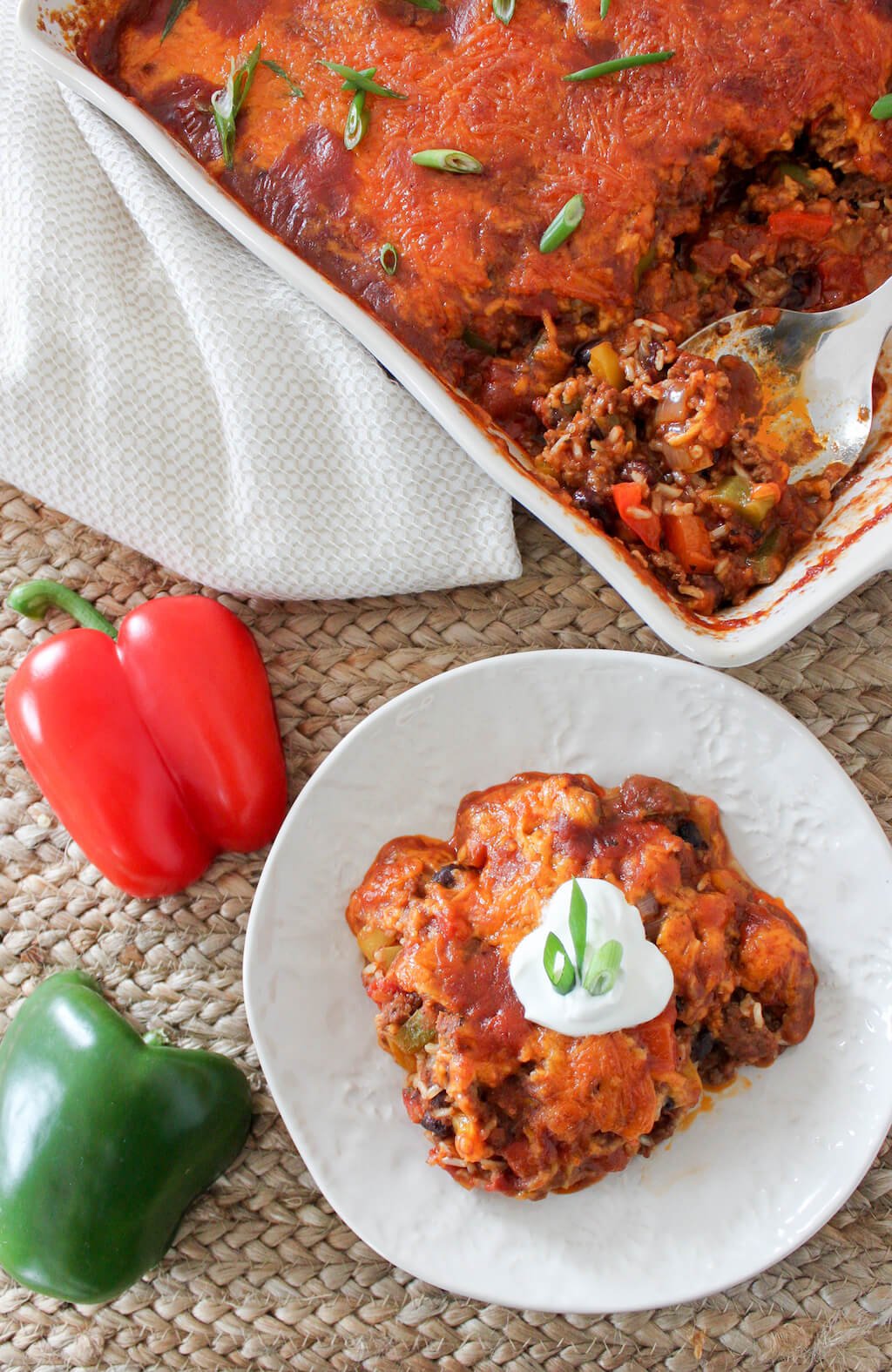 Undone Stuffed Bell Peppers make for an easy & delicious weeknight meal
If you love Stuffed Bell Peppers, you're going to love this casserole! It's all the delicious flavors of traditional stuffed peppers but made simple. It's also more kid-friendly. If you have a child who eats the stuffing and then leaves the bell pepper on the plate, this casserole is a great solution. The bell peppers are chopped and mixed right into the dish and then covered with cheese, making kids more likely to give them a try.
Stuffed Bell Pepper Casserole comes together quickly. The ingredients are cooked in one pot on the stove top and then baked in a casserole dish. This meal can also be made ahead and frozen — a great dinner solution for busy weeknights! Thaw the casserole overnight in the refrigerator and pop it in the oven the next evening and voilà, dinner is served!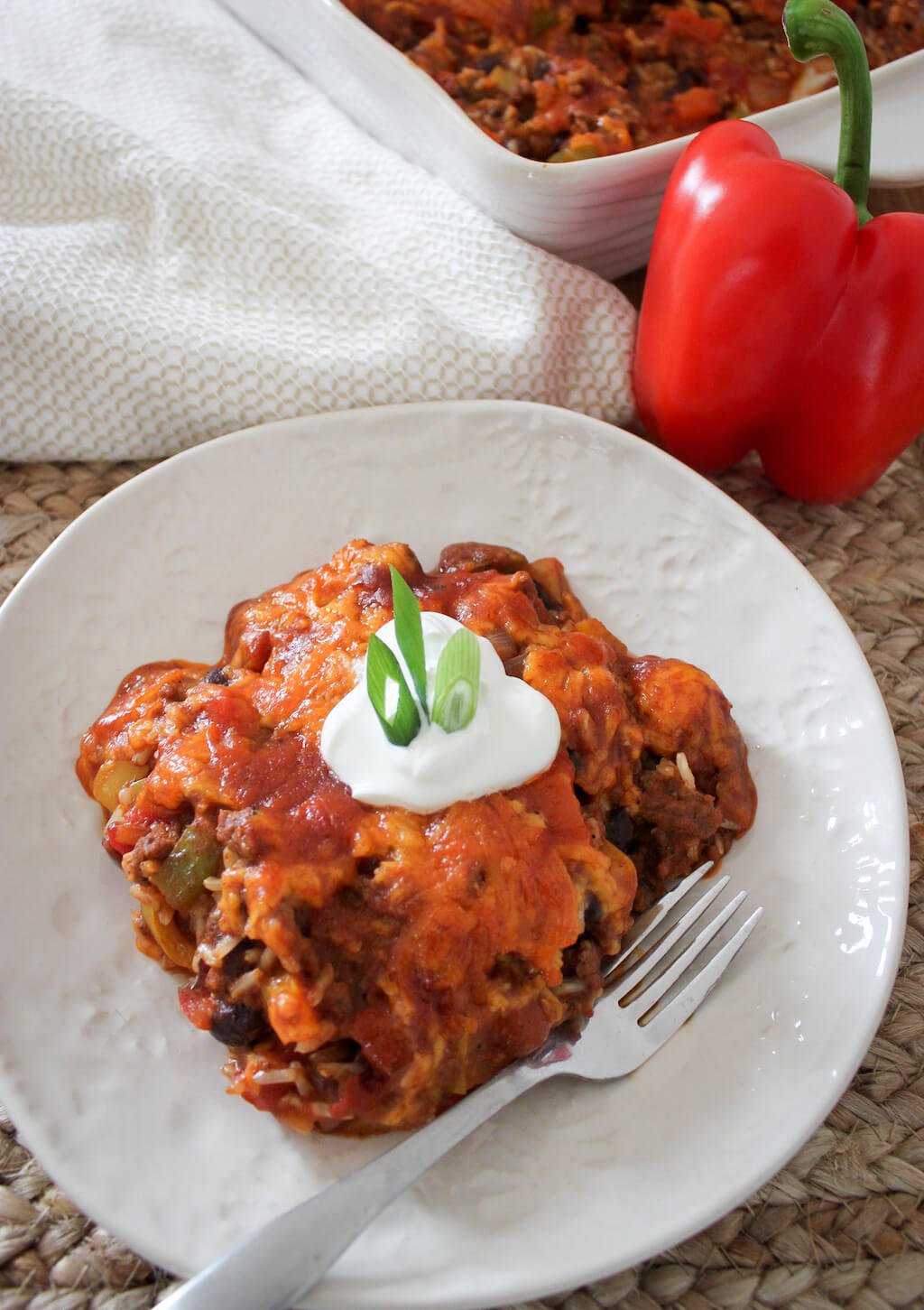 We chose to make our Stuffed Bell Pepper Casserole with different colored bell peppers, because who doesn't love a colorful meal? Kids certainly appreciate the rainbow color effect. However, you can use all the same color or only two colors — whatever you have on hand or prefer is fine!
Top your Stuffed Bell Pepper Casserole with sour cream and garnish with green onions. Serve with a salad or warm tortillas and enjoy!